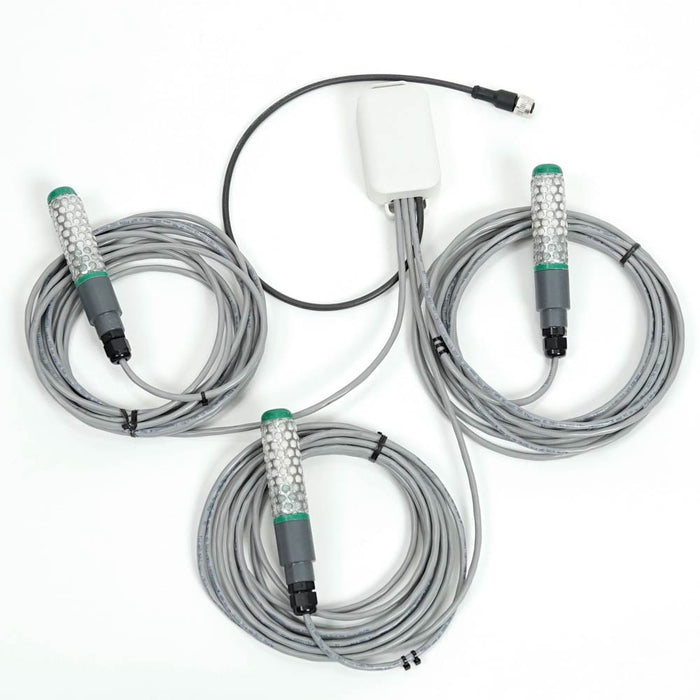 KestrelMet 6000 Soil Sensor Array Kit
KestrelMet 6000 Soil Sensor Array Kit
KestrelMet presents an advanced solution for soil moisture measurement by integrating temperature sensors. These sensors not only enhance the precision of the Watermark readings but also offer growers an expanded view of soil conditions. The soil sensor system includes three probes, each attached to a 4.57-meter cable. These probes are designed to measure soil water tension utilizing a Watermark sensor, while also recording soil temperature just below 2.54 cm above the Watermark sensor. Typically, these probes are installed at varying depths, aligning with the root zones of the intended plants.
WATERMARK stands out as a premier Granular Matrix Sensor (GMS) brand, celebrated globally for its trustworthy performance and precise soil moisture measurements.
If you're looking to augment your KestrelMet station, this soil sensor array integrates seamlessly via an M12 auxiliary sensor cable. For stations lacking this cable, please reach out to techsupport@nkhome.com for guidance on installation alternatives.
Specifications:
Temperature sensors accuracy: +/- 0.2°C.