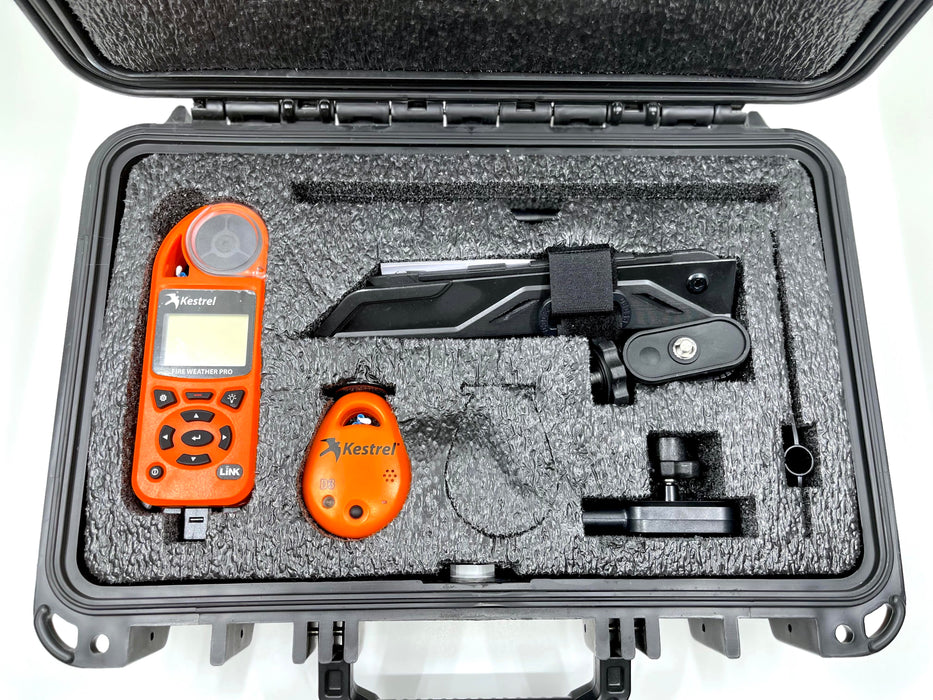 Measure weather conditions, view trends, and export weather observations quickly and easily with the trusted tool of firefighters, now with FDFM and PIG measurements included.
The Kestrel Fire Weather Kit contains
The 5500FW meter is an all-in-one hand-held belt weather kit replacement containing every critical weather measurement, including PIG and FDFM. Mount the 5500FW on the tripod with the included vane mount and increase the accuracy of wind direction measurements. The DROP D3FW data logger can be left on site for continuous recording of conditions and trends, which can then be viewed on a mobile device and shared via email. Measure, log, track trends and expand capabilities with this kit on the free Kestrel LiNK App.