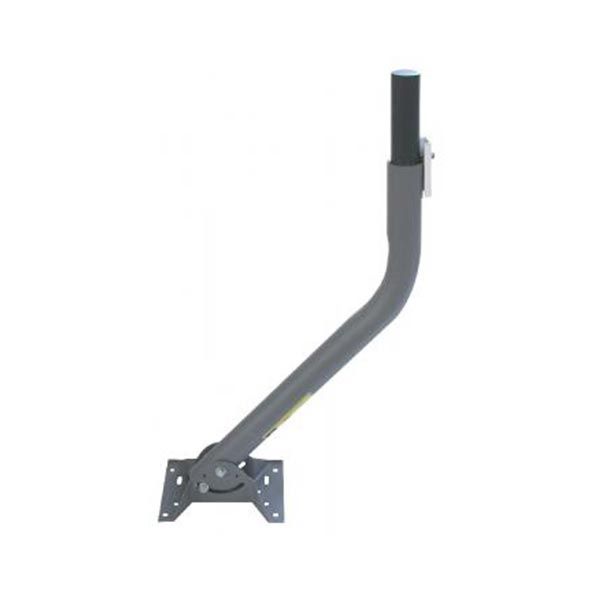 KestrelMet 6000 Mono Mount
KestrelMet 6000 Mono Mount
The KestrelMet 6000 Mono Mount offers a versatile mounting solution tailored to your requirements. Effortlessly set up the mount on a pole, a slanted or flat rooftop, or a vertical façade like the gable end of a structure.
Constructed from powder-coated steel, the Mono Mount comes with galvanized installation hardware. This mounting framework is robust, long-lasting, and steady, crafted to withstand the test of time and harsh weather. Its base can be tweaked to suit any roof gradient. When affixed to a vertical plane, the combined height of the Mono Mount and mast stands at roughly 127 cm.
Please note: This mono mount kit is specially designed for the KestrelMet 6000 Cellular Weather Station and the KestrelMet 6000 Wi-Fi Weather Station.
Features:
Compact base dimensions: 12.1 cm W x 17.8 cm H (mounting area: 9.5 cm W x 15.2 cm H)

Comes with a U-bolt mounting kit suitable for poles ranging in diameter from 2.54 cm to 5.08 cm

Package includes four 4.13 cm lag screws and a tar pad

Adjustable to offer 30.5 cm of horizontal clearance, compatible with most eave or roof projections.